Recent news of the high-level exodus at Facebook's Libra project has once again shone a light on the viability of the social networking giant's planned digital currency.
Libra partners including PayPal, Visa and Mastercard, Stripe, eBay and Booking Holdings have abandoned it.
The LA Times reported that the partners became wary of the project after regulators and politicians across the globe warned that a mass-market digital currency could pose a threat to the financial system, as well as lead to money laundering and increased financing for terrorism.
At a consumer level, concerns over Facebook's latest project are evident. In July, Pureprofile polled almost 1,000 Australians and found:
64 per cent of respondents don't trust Facebook with their money and financial information
76 per cent said they don't trust Facebook as much as traditional financial institutions 
53 per cent said regulators shouldn't allow Facebook to operate a virtual bank
Only 10 per cent of respondents said they were likely to make transactions using Facebook Libra
The infographic below represents further key findings from the research: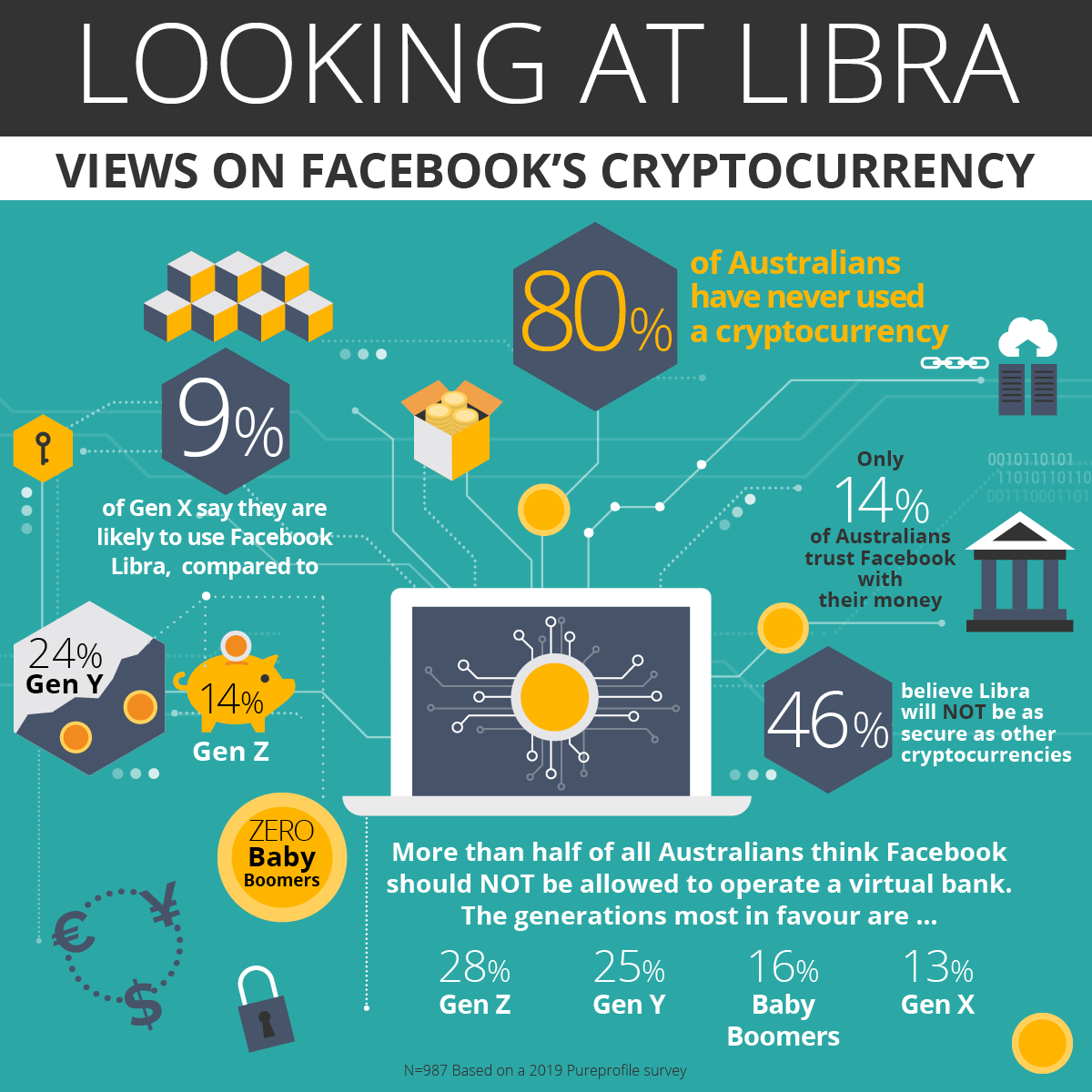 SHARE THIS INFOGRAPHIC ON YOUR SITE